We're a specialist Media Strategy, Planning and Buying Agency.
We are here to help simplify, optimise and maximise the Media Buying algorithm for our clients and agencies, whether we make up a small fraction of your marketing or we look after the whole equation. Multi Media employ ONLY senior marketing professionals to look after client requirements. We believe it is our people and their passion that deliver outcomes, ensuring they apply grounded principles to all media trading practices.
Learn more
Get in touch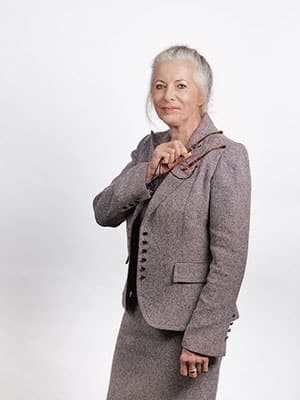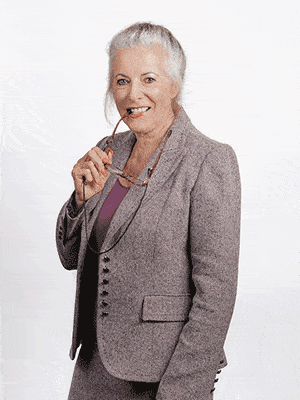 Meg Gossert
Managing Director
Meg is the Managing Director and Proprietor of Multi Media, and has worked in the media industry for more than 50 years. Imagine the enormity of the changes Meg has experienced through her career! At the age of 16 Meg was employed by an agency called Fortune Australia, and within a short space of time was promoted to the media department. Back in the day, everything was done manually, even typewriters weren't electric.
Meg's career saw her go on to work at George Pattersons in Adelaide, J.Inglis Wright in New Zealand,  Paton Australia in Adelaide and then to Patons in Sydney, and later, she achieved the Media Director's role with her old time firm Fortune Sydney.
Heading up huge accounts such as The Australian Government Television buying service, Woolworths, Thiess Toyota and many other large clients, Meg was nominated for the coveted Business Woman of the Year. Time moved on, and Meg joined Lawrence Burnett working on Grace Bros., and then held a senior role at Total Media for five years working in the Direct Response space. The bells were ringing, and she felt the need to start her own media business. Observing that sometimes clients did not get the input and experienced advice they needed, Meg started Multi Media. Her clients back then included the show business entrepreneur Kevin Jacobsen, Daihatsu Australia and Fletcher Jones.
Meg opened Multi Media in 1988, and incorporated the company in 1991. The media industry is highly competitive, and Multi Media has maintained a healthy position in the media world, with some extremely loyal and prestigious brands.
Meg has a passion for growing her client's businesses and a client that the agency held for more than 14 years grew from spending $80,000 per annum, to becoming a $14 million dollar client prior to a buyout and public listing on the stock exchange.
Meg has a strong philosophy of putting trust in her staff, and mentoring them so they speak with wisdom and are respectful of opinion. Meg has lived on a farm for more than 30 years, has a great love for horses, and breeds Clydesdales as a hobby. A great speaker and storyteller, Meg is one of the elder states-persons in our industry and has a reputation which is well known and highly regarded.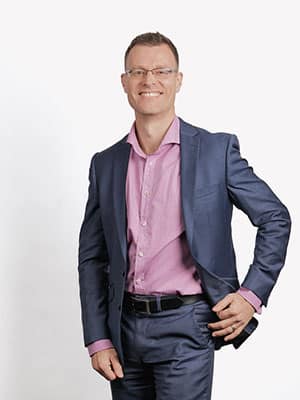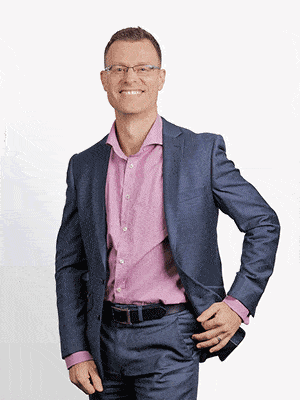 Ron Hallett
Account Director
Ron's career in media began in 1998 when he joined the team at OptiMedia after completing a Bachelor of Business at Newcastle University. It was whilst at OptiMedia that Ron gained experience in the FMCG category, working across both Kellogg's and Nestle for a number of years. The next step in Ron's career was to move across to Ikon Communications as part of the original team working on the Commonwealth Bank. As Ikon grew, Ron had the opportunity to gain extensive experience managing the media investment for Sony Hardware, CommSec and the CBA.
In 2003 Ron moved on to head up the media investment team at Universal McCann, managing high profile clients including Johnson and Johnson, Boots Pharmaceuticals and Tiffany and Co. Ron gained extensive buying and negotiating experience across all media platforms and undertook both negotiation and presentation skills training through Rogen and TalkForce. A company restructure saw Ron move into a new role, leading a team of media buyers working across the demanding Federal Government account where managing multiple stakeholders, high volumes and tight deadlines were the norm.
In 2005 shortly after the birth of his first child, Ron had the opportunity to be based closer to home and joined Multi Media. In a boutique agency such as Multi Media everyone has a hands-on approach across all client campaigns from start to finish including strategy, research, insights, media negotiation and campaign analysis.
Ron brings his big agency experience with a genuine, hands on approach you rarely find in larger agencies. Ron's approachable nature and genuine interest in others has seen him develop close relationships and rapport with industry colleagues. This has led to the building of strong business relationships across the industry, and these relationships have proven their value many times over in delivering outstanding results for Multi Media clients.
When not in the office, Ron is running, biking or otherwise entertaining one of his three children. He can also be found scouring recipe books with a craft beer or whisky in hand discovering new culinary creations to try out on his family.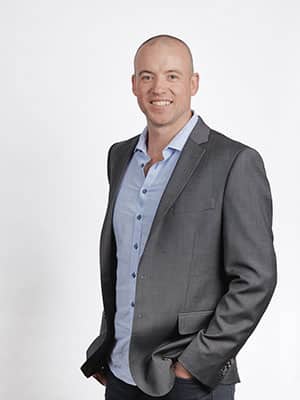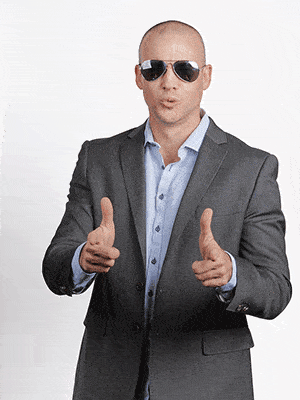 James Sparkes
Digital Director
Your only true currency is time and your family and health are your true wealth.
James has been in the media industry for more than 15 years and plays a large role in simplifying its complexity for clients.
Just as the proliferation of media and opportunities continues to expand, so do the various technology stacks available for tracking, implementation and reporting. The paradox of choice can be overwhelming and ultimately it comes down to your business needs and audience behaviours. There's no use spending to have the marketing mix and tech stack equivalent of a Tiramisu, when the audience you're trying to reach eats sponge cake. It's the old Pareto principle around maximising your time and effort and media environments. As in life, you only get out what you put in and while many areas of marketing are moving towards automation, there is still a very real need to put your shoulder to wheel and give it a shove. Digital is hard work, you need consistent effort to build upon your marketing base and whilst a big idea will always outperform a big media buy, buying the right media mix will always be needed to help it gain momentum.
Outside of work James also enjoys eating, eating some more, fitness, classic cars and every now and then wearing a tin-foil hat in regards to the economy, the future and Terminators judgement day! (Ha!)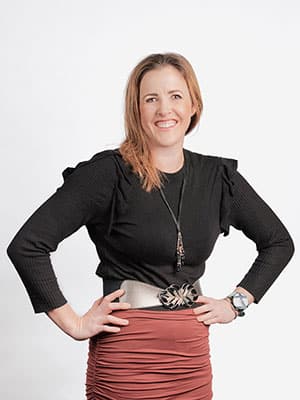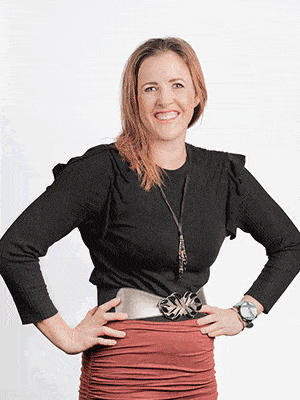 Jasmine Forsythe
Account Director
Jasmine joined Multi Media straight from school. A high achiever in all her subjects, Jasmine was one of the most academically awarded students in her year, and we knew when she joined Multi Media that she would be a quick learner and prepared to work hard.
Jazz has now been with Multi Media for 18 years, and along with her administration and financial role, Jazz looks after one of our major national clients, and has great experience across all media platforms.
Her outgoing nature and personality keep our clients smiling, and one of Jazz's great talents is singing.  In her spare time, she sings, and has been known to drop in on clients and serenade a Christmas carol or two at Christmas time!  She competes in hard core Obstacle Racing, and one of her achievements was to compete in the World Championships in Canada in 2017.
Her efficiency, diligence and crazy sense of humour has made her a client favourite, and we are honoured to have Jazz as one of our team members. An incredibly reliable, honest and hardworking young lady, Jazz goes the extra mile and makes sure she gets the right price, the right idea, and the right outcome for her clients.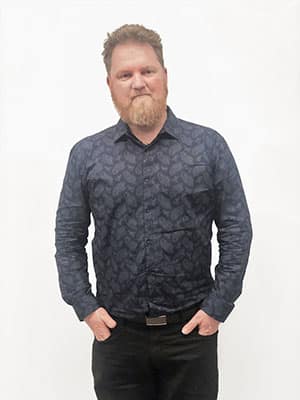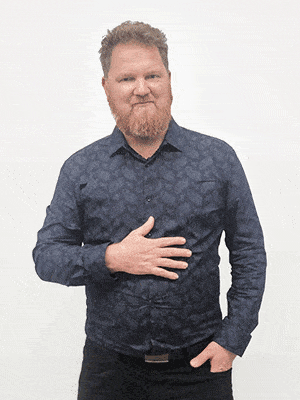 Paul Forest
Director of Data & Engineering
Paul is one of Australia's leading pioneers in the Google marketing arena. He started working with Google marketing in 2000 and by 2002 he had solved the Google algorithm placing his website in the #1 position for "search engine optimisation" on every major search engine in almost every country. From there Paul went on to found 1st Place Design which became Australia's largest search marketing firm. 
In his time at the head of 1st Place Design, Paul achieved more page 1 listings for competitive search terms than most other professionals in the history of Google marketing in Australia. By 2009 Paul decided to move away from SEO and into the management of complex paid advertising. He began working on an artificial intelligence which has now evolved to become a first-in-the-market technology for managing Google advertising. Beyond simply focusing on keyword performance, Paul's AI is opening up a new industry with a focus on optimising performance based on user behaviour.